Prayer for Us

Listen to Rob's Expanded Audio Horoscopes, updated weekly.
The Apocalypse has Already Occurred

Many visionaries and prophets expect there to be a huge and sudden shift in the world's story sometime soon. Whether it happens on December 21, 2012 or a later date, a sizable proportion of them even predict that it will be "in the twinkling of an eye" -- a sudden cascade of events that completely changes everything everywhere.

Some paint the scenario in broad, catastrophic strokes, expecting something -- they're not sure what -- that will have the impact of a large meteor strike or nuclear war or pandemic disease. Others harbor a more benign but equally fuzzy expectation, speculating that maybe some higher psychic powers will kick in to the multitudes all at once, or that benevolent extraterrestrials will arrive to solve our energy crisis.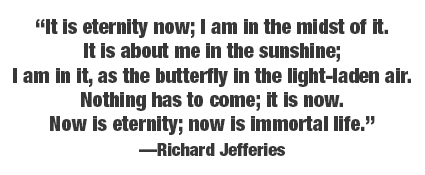 What very few of the prophets do, however, is make a precise prediction about exactly will happen. Their visions contain no assurances, no specifics. And in my view, that's worse than useless. It fills us with a vague buzz of fear or amorphous sense of hope, but offers no concrete directions about what to do to prevent the dreaded thing or help create the hoped-for thing.

And the fact is, as I see it, they can't possibly know what the Big Shift is -- if, that is, a Big Shift is really looming. The very nature of any Big Shift will be so unexpected, so beyond our imaginations, and so utterly alien to what we understand, that we can't possibly delineate its contours in advance.

I'm reminded of Jung's formula, which is that we don't so much solve our problems as we outgrow them. We add capacities and experiences that eventually make us bigger than the problems.

This theory can be applied in reverse: If we have not yet grown wiser than our current predicament, then we can't see what the evolved state is beyond the predicament. Our minds are as-yet incapable of embodying the vision that will catapult us beyond the problem we're stuck in.

When the Big Shift comes, whether or not it comes in the twinkling of an eye, it will be something that no one foresaw, let alone described in detail. It will be beyond our comprehension, unlike anything we could have visualized headed our way. (Thirty years ago, did anyone imagine the Internet or the impact it's having?)

And if that's true, then the inescapable conclusion is: There's no use trying to plan ahead for it. It's counterproductive to hold a particular scenario in our mind as the likely development. And it's downright crazy to harbor a chronic sense of dread about an unknowable, unimaginable series of events.

The best way to prepare for a Big Shift is to cultivate mental and emotional states that ripen us to be ready for anything:

* a commitment to not getting lost inside our own heads;

* a strategy to avoid being enthralled with the hypnotic lure of painful emotions, past events, and worries about the future;

* a trust in empirical evidence over our time-worn beliefs and old habits;

* a talent for turning up our curiosity full blast and tuning in to the raw truth of every moment with our beginner's mind fully engaged;

* and an eagerness to dwell gracefully in the midst of all the interesting questions that tease and teach us.

Everything I just described also happens to be an excellent way to prime yourself for a chronic, low-grade, always-on, simmering-at-low-heat brand of ecstasy -- a state of being more-or-less permanently in the Tao, in the groove, in the zone.

+

(excerpted from the revised and expanded edition of Pronoia Is the Antidote for Paranoia)