Prayer for Us

Listen to Rob's Expanded Audio Horoscopes, updated weekly.
Scorpio Forecasts for 2012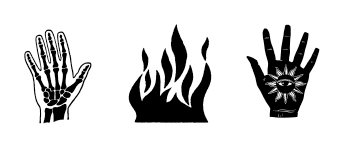 Scorpio, here are some different angles on your long-term destiny: my forecasts for you in 2012.

PART 1
What spell would you like to be under in 2012? Be careful how you answer that; it might be a trick question. Not because I have any interest in fooling you, of course, but rather because I want to prepare you for the trickiness that life may be expressing in your vicinity. So let me frame the issue in a different way. Do you really want to be under a spell -- of any kind? Answer yes only if you're positive that being under a spell will help you manifest your biggest dream. And please make sure that whoever or whatever is the source of the spell is in the service of love.

*

PART 2
Many of the questions we had as children never got resolved or answered to our satisfaction. They still remain marinating in the back of our minds. Meanwhile, fresh queries keep welling up within us as the years go by. After a while, we've got a huge collection of enigmas, riddles, and conundrums. Some of us regard this as a tangled problem that weighs us down, while others see it as a sparkly delight that keeps making life more and more interesting. Where do you stand on the issue, Scorpio? If you're in the latter group, you will be fully open to the experiences that will be flowing your way in 2012. And that means you will be blessed with a host of sumptuous and catalytic new questions.

*

PART 3
"If you're in a good relationship, chances are you're bored out of your mind," spouts comedian Chris Rock in his show Never Scared. "All good relationships are boring. The only exciting relationships are bad ones. You never know what's going to happen tomorrow when you're in a bad relationship. You never know when they're gonna walk through the door and say, 'Hey, you gave me crabs.' That's exciting!" Rock is making a satirical overstatement, but it does contain grains of truth. Which is why, in accordance with the astrological omens, I deliver the following request to you: In 2012, cultivate stable relationships that are boring in all the best ways.



What new influences will be headed your way in 2013?

What fresh resources will you be able to draw on?

How can you conspire with life to create the best possible future for yourself?

Tune in to my EXPANDED AUDIO HOROSCOPES to hear your long-range previews for the coming year.



As a bonus, here's another long-term horoscope for you to contemplate. It covers the second half of 2012 and beyond.

Part 4
A Chinese businessman named Hu Xilin is the champion fly-killer of the world. Ever since one of the buzzing pests offended him back in 1997 -- causing havoc at a dinner where he was entertaining a potential business partner -- he has made it his mission to fight back. He says he has exterminated more than ten million of the enemy with his patented "Fly Slayer" machine. And oh by the way, his obsession has made him a millionaire. It's possible, Scorpio, that your story during the second half of 2012 will have elements in common with Hu Xilin's. Is there any bad influence you could work to minimize or undo in such a way that it might ultimately earn you perks and prizes -- or at least deep satisfaction?