Prayer for Us

Listen to Rob's Expanded Audio Horoscopes, updated weekly.
Libra Big-Picture Forecast for 2015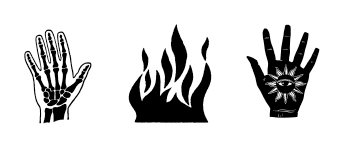 Libra, here are some different angles on your long-term destiny: my forecasts for you in 2015, originally published in late December 2014 and early January 2015.


PART 1
"To improve is to change, so to be perfect is to have changed often." Winston Churchill said that, and now I'm passing it along to you -- with one caveat. I don't expect you to be perfect, and never will. To shoot for perfection is risky. It may set up unrealistic expectations that lead to bad mental hygiene. It tempts you to avoid messy experiences, some of which might be essential to your growth. So I will offer a revised version of Churchill's maxim for your use: If you want to improve, you must change. If you want to keep improving, you must change often. And the coming months will be prime time for you to keep improving and improving and improving.

*

PART 2
"On some nights I still believe," said rascal journalist Hunter S. Thompson, "that a car with the gas needle on empty can run about fifty more miles if you have the right music very loud on the radio." In 2015, I invite you to adopt some of that push-it-to-the-edge attitude for your personal use, Libra. Maybe not full-time; maybe not with the same manic intensity that Thompson did. Rather, simply tap into it as needed -- whenever you've got to up your game or raise your intensity level or rouse the extra energy you need TO ACHIEVE TOTAL, WONDROUS, RESOUNDING VICTORY!!! The coming months will be your time to go all the way, hold nothing back, and quest for the best and the most and the highest.







What fresh blessings will life bring you? What questions should you be asking? To explore the ripening trends further, tune in to your EXPANDED AUDIO HOROSCOPE.

The cost is $6 per report. There are discounts for the purchase of multiple reports.







PART 3
"Nothing brings people closer than business," said composer Arnold Schoenberg. You could be living proof of that hypothesis in 2015, Libra. Your drive to engage in profitable activities will be at a peak, and so will your knack for making good decisions about profitable activities. If you cash in on these potentials, your social life will flourish. Your web of connections will expand and deepen. You will generate high levels of camaraderie by collaborating with allies on productive projects.