week of December 5, 2013

You Are a Gorgeous Genius

Did you read my book Pronoia Is the Antidote for Paranoia when it first came out? Maybe you don't know that the revised and expanded version of Pronoia is quite different.

The revised and expanded version has over 63,500 new words and 73 new illustrations. That's 55% additional material beyond what the first edition had.

There are 2 extra chapters, 18 completely new pieces, plus 14 new
Sacred Advertisements. Many of the original pieces of the book have
been revised and expanded, as well. A central piece in the book, "Glory in the Highest," is 9 times longer than it was in the original.

It's available at Amazon or Powells.

+

Here's praise for Pronoia:

"I have seen the future of American literature and its name is Rob Brezsny." - Tom Robbins

"With this work -- an instant pop classic -- Rob Brezsny offers a positive, participatory, proactive vision of the workings of our inner and outer universe, which will only give us as much pleasure, love, and ecstasy as we are prepared to accept." - Daniel Pinchbeck

"While it may seem naive to put your faith in optimism these days, Brezsny's new book offers up a convincing argument for leaving cynicism and despair behind. This wild, wise, and subversive book is a must read for those who want to live a more imaginative and free life. Rob Brezsny is a Culture Hero." - Utne Reader

"With Pronoia, renegade wizard Rob Brezsny presents an irreverent manifesto, mixing activism and optimism. It reads like the I Ching on Ecstasy and is as insightful and puzzling as a Zen koan. He puts the 'pro' back in 'protest.'" - Body + Soul

"I dig Rob Brezsny for his powerful yet playful insights, his poetry, and his humor . . . I salute him for his dedication to inspiration."
- Jason Mraz, singer-songwriter

"In *Pronoia,* Brezsny tenderly leads us into the practice of re-imagining the world as a compassionate miracle. He offers a bevy of ideas for tricksters to re-create the universe." - Santa Cruz Sentinel

"Brezsny's Pronoia rotates, something like a Tibetan prayer wheel, around the idea that love underpins being and that it's ours if only we have the courage to take it. If we don't go to this original and endless source, then we inherit the classical hell-on-earth of depression, decay and destruction. Around and around his theme the verbally acrobatic, mystically literate Brezsny lets fly a thousand zingers, each with the feel of having been carved with some poetic effort to express a hard reality instead of a platitude." - San Francisco Chronicle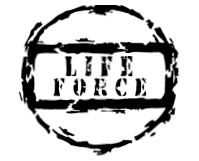 Here's an excerpt from Pronoia:

Rising rates of intermarriage are helping to dissipate ethnic and religious strife worldwide.

Death rates from cancer are shrinking.

The birth rate among teenage mothers is the lowest it has been in six decades.

Acreage devoted to organic farming is increasing rapidly.

Levels of literacy and education and political freedom are steadily growing all over the world.

If forced to decide between having a bigger penis and living in a world where there was no war, 90 percent of all men would pick universal peace.

The rivers and bays of New York City are reborn, having been cleansed of raw sewage and industrial pollution in recent years.

You have at least a million relatives as close as tenth cousin, and no one on Earth is any farther removed than your 50th cousin.

With every dawn, when first light penetrates the sea, many seahorse colonies perform a dance to the sun.

Some Christians really do love their enemies, as Jesus recommended.

The average human life expectancy is 30 years more than it was a century ago, and is still climbing. Many scientists believe there is no absolute limit to the human life span.

An average cloud is the same weight as 100 elephants.

The world has become dramatically more peaceful since 1992. The number of wars, coup d'etats, and acts of genocide has declined by 40 percent. Weapons sales between countries have dropped 33 percent during the same time, and the number of refugees has diminished by 45 percent.

There are always so many fragments of spider legs floating in the air that you are constantly inhaling them wherever you go.

A river requires a million years to move a grain of sand 100 miles.

With each breath, you take into your body 10 sextillion atoms, and --owing to the wind's ceaseless circulation -- over a year's time you have intimate relations with oxygen molecules exhaled by every person alive, as well as by everyone who ever lived.

The five most beautiful words in the English language are luminous, crucible, melody, undulates, and gratitude.

In the next 24 hours, 200 million people will make love on this planet, as they do every day of every year.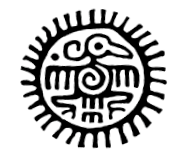 You can listen to and download over two hours' worth of my music and spoken word stuff: the soundtrack for my book PRONOIA. It's all free:







MORE PRONOIA RESOURCES

Poor people are more generous than the wealthy.

Sweden to close four prisons, as inmate numbers continue to decrease.

A snail's venom could make a pain-killer 1000x more powerful than Morphine. And it's non-addictive

"The proper response to life is applause." - William Carlos Williams


(Note: I endorse these because I like them. They are not advertisements, and I get no kickbacks.)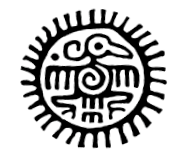 Find me on Tumblr
Tip Jar for Me
Sign up for my free weekly newsletter
Sign up for my RSS feed
Find me on Facebook
Find me on Twitter
Expanded Audio Horoscopes
Free excerpts from my most recent book
Read the long-term astrological forecasts for 2013
Sign up for daily astrological text messages