Prayer for Us

Listen to Rob's Expanded Audio Horoscopes, updated weekly.
Prayer for Us: The Song

I'm releasing songs from the soundtrack for my book,
PRONOIA Is the Antidote for Paranoia.




If you have any trouble downloading this mp3, go here and right-click the downward-facing arrow. On a Mac, click the mouse on the arrow as you press "Control."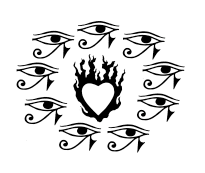 +

The lyrics for the song are drawn from page 178 of the book PRONOIA Is the Antidote for Paranoia. Here they are:

This is a perfect moment. It's a perfect moment because I have been inspired to say a gigantic prayer. I've been roused to unleash a divinely greedy, apocalyptically healing prayer for each and every one of us -- even those of us who don't believe in the power of prayer.

And so I am starting to pray right now to the God of Gods . . . the God beyond all Gods . . . the Girlfriend of God . . . the Teacher of God . . . the Goddess who invented God.


DEAR GODDESS, you who always answer our very best questions, even if we ignore you:

Please be here with us right now. Come inside us with your sly slippery slaphappy mojo. Invade us with your silky succulent salty sweet haha.

Hear with our ears, Goddess. Breathe with our lungs. See through our eyes.


DEAR GODDESS, you who never kill but only change:

I pray that my exuberant, suave, and accidental words will move you to shower ferocious blessings down on everyone who reads or hears this benediction.

I pray that you will give us what we don't even know we need -- not just the boons we think we want, but everything we've always been afraid to even imagine or ask for.


DEAR GODDESS, you wealthy anarchist burning heaven to the ground:

Many of us don't even know who we really are.

We've forgotten that our souls live forever.

We're blind to the fact that every little move we make sends ripples through eternity. Some of us are even ignorant of how extravagant, relentless, and practical your love for us is.

Please wake us up to the shocking truths. Use your brash magic to help us see that we are completely different from we've been led to believe, and more exciting than we can possibly imagine.

Guide us to realize that we are all unwitting messiahs who are much too big and ancient to fit inside our personalities.


DEAR GODDESS, you sly universal virus with no fucking opinion:

Help us to be disciplined enough to go crazy in the name of creation, not destruction.

Teach us to know the distinction between oppressive self-control and liberating self-control.

Awaken in us the power to do the half-right thing when it is impossible to do the totally right thing.

And arouse the Wild Woman within us -- even if we are men.


DEAR GODDESS, you who give us so much love and pain mixed together that our morality is always on the verge of collapsing:

I beg you to cast a boisterous love spell that will nullify all the dumb ideas, bad decisions, and nasty conditioning that have ever cursed all of us wise and sexy virtuosos.

Remove, banish, annihilate, and laugh into oblivion any jinx that has clung
to us, no matter how long we have suffered from it, and even if we have become accustomed or addicted to its ugly companionship.

Conjure an aura of protection around us so that we will receive an early warning if we are ever about to act in such a way as to bring another hex or plague into our lives in the future.


DEAR GODDESS, you psychedelic mushroom cloud at the center of all our brains:

I pray that you will inspire us to kick our own asses with abandon and regularity.

Give us bigger, better, more original sins and wilder, wetter, more interesting problems.
Help us learn the difference between stupid suffering and smart suffering.

Provoke us to throw away or give away everything we own that encourages us to believe we're better than anyone else.

Brainwash us with your compassion so that we never love our own freedom more than anyone else's freedom.

And make it illegal, immoral, irrelevant, unpatriotic, and totally tasteless for us to be in love with anyone or anything that's no good for us.


DEAR GODDESS, you riotously tender, hauntingly reassuring, orgiastically sacred feeling that is even now running through all of our soft, warm animal bodies:

I pray that you provide us with a license to bend and even break all rules, laws, and traditions that hinder us from loving the world the way you do.

Show us how to purge the wishy-washy wishes that distract us from our daring, dramatic, divine desires.

And teach us that we can have anything we want if we will only ask for it in an unselfish way.


DEAR GODDESS, you who just pretend to be crazy so you can get away with doing what's right:

Help us to be like you -- wildly disciplined, voraciously curious, exuberantly elegant, shockingly friendly, fanatically balanced, blasphemously reverent, mysteriously truthful, teasingly healing, lyrically logical, and blissfully rowdy.


And now dear God of Gods, God beyond all Gods, Girlfriend of God, Teacher of God, Goddess who invented God, I bring this prayer to a close, trusting that in these pregnant moments you have begun to change all of us in the exact way we needed to change in order to become the gorgeous geniuses we were born to be.


Amen
Om
Hallelujah
Shalom
Namaste
More power to you


Oh, but one more thing DEAR GODDESS, you pregnant slut who scorns all mediocre longing:

Please give us donkey clown pinatas full of chirping crickets,

ceramic spice jars containing 10 million-year-old salt from the Himalayas,

gargoyle statues guaranteed to scare away the demons,

lucid dreams while we're wide awake,

enough organic soup and ice cream to feed all the refugees,

emerald parachutes and purple velvet gloves and ladders made of melted-down guns,

a knack for avoiding other people's personal hells,

radio-controlled, helium-filled flying rubber sharks to play with,

magic red slippers to contribute to the hopeless,

bathtubs full of holy water to wash away our greed,

secret admirers who are not psychotic stalkers,

mousse cakes baked in the shapes of giant question marks,

stories about lightning strikes that burn down towers where megalomaniacal kings live,

solar-powered sex toys that work even in the dark,
knowledge of secret underground rivers,

mirrors that the Dalai Lama has gazed into,

and red wagons carrying the treats we were deprived of in childhood.


*

To buy PRONOIA Is the Antidote for Paranoia, the book from which the above piece is excerpted, go to Amazon or Barnes & Noble.

+

Composer, producer, vocals: Rob Brezsny
Sung vocals: Jessica Rice
Guitar, bass, production assistance: Josh Brill